Our time-honored family recipe for traditional Southern cheese straws originated in the mid-19th century, and was the culinary creation of Ginny's great-grandmother who lived with her family on a 900-acre farmstead called Oak View in Wake County, North Carolina…near what is now downtown Raleigh off the I-440 belt line.
"Oak View" is where we get the 'O' in the name Ginny O's, in honor of great-grandmother Williams who perfected our family's time-tested favorite recipe.
Ginny 'O's Cheese Straws are homemade and hand-baked fresh for each order. Our wholesome ingredients include real aged cheddar cheese, slow-churned creamery butter, flour and a proprietary blend of natural spices.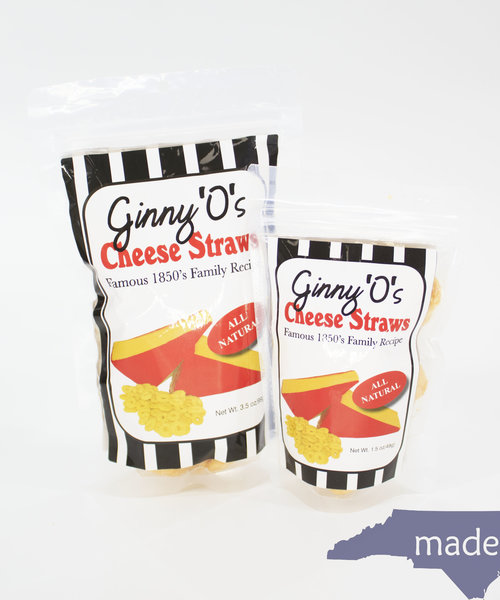 Ginny O's Original Cheese Straws
$6.99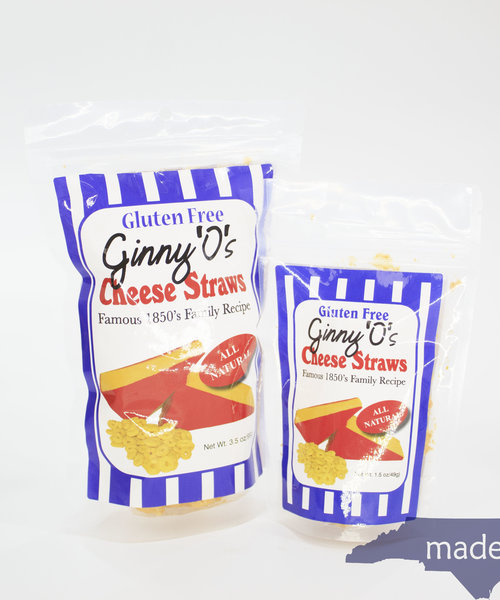 Ginny O's Gluten Free Cheese Straws
$6.99