Our Story - a foodies dream!
 Welcome to Sea Monster Sauces of Wilmington, NC!  
Surfer Slappin! Sauce tantalizes the taste buds with layers of flavor, and a SLAP of heat at the end.  Our 31 year old family recipe is now available to be "Slapped" on everything from wings & ribs, shrimp, pulled pork & baked chicken. Even omelets, burgers, salmon, french fries, tofu, veggies, bbq chicken pizza, and fish tacos!
Danger Berry Strawberry Habanero hot sauce is a sweet sizzle, and a very berry burn.  We love it on Pork, Jalapeno Poppers, Ice Cream, Nachos and Tacos!
We proudly supports our local first responders,  donating DOZENS of bottles to local police, firefighters, and EMS!!!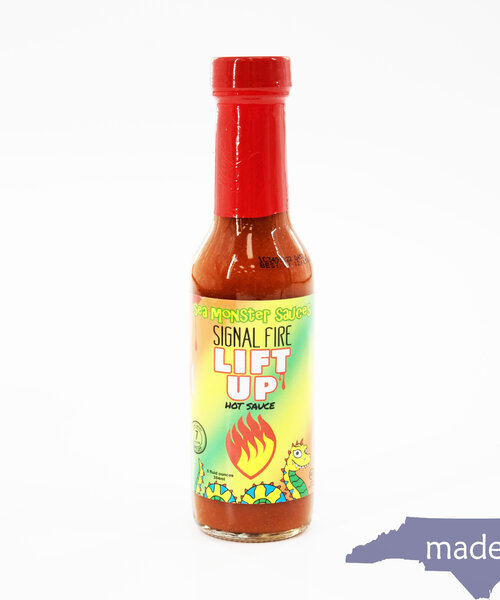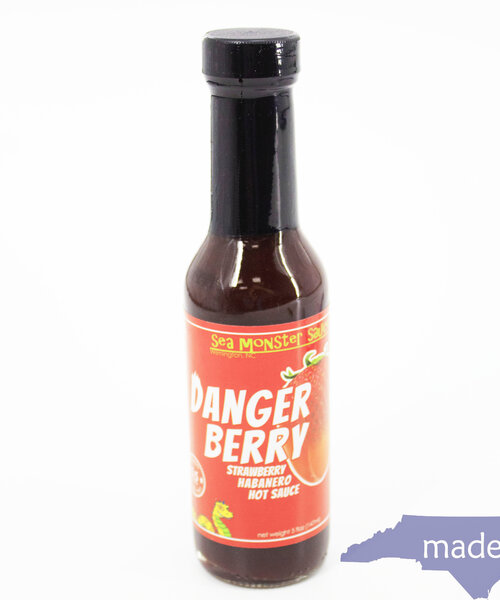 Danger Berry Hot Sauce
$7.99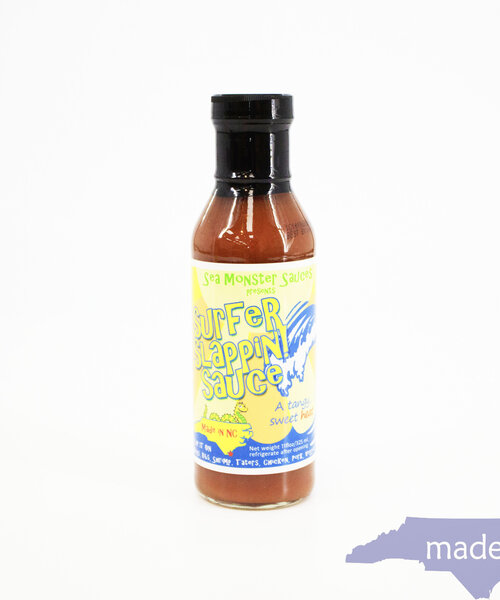 Surfer Slappin Sauce
$8.99