Vanilla Infused Honey 12 oz.
To answer the age-old question, "Chocolate or Vanilla?" Vanilla, please... but hold the extract! At Cloister Honey, we put beans in our honey, Vanilla Beans that is. This honey is light, aromatic, and effortlessly smooth. One try of our Vanilla Bean I
$16.99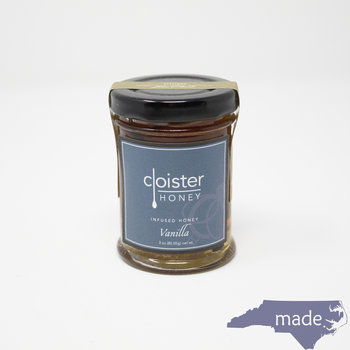 Vanilla Infused Honey 3 oz.
To answer the age-old question, "Chocolate or Vanilla?" Vanilla, please... but hold the extract! At Cloister Honey, we put beans in our honey, Vanilla Beans that is. This honey is light, aromatic, and effortlessly smooth. One try of our Vanilla Bean I
$7.99