Ghost Pepper Whipped Honey 3 oz.
This is not your average raw honey. Everyone knows that guy ... brother-in-law, friend, uncle ... that douses everything in Sriracha. No flavor too big, no hot sauce too scary for him to try. Our Whipped Honey with Ghost Pepper will let you go along for
$7.99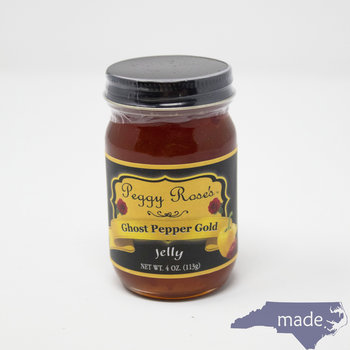 Ghost Pepper Jelly
Not for the "faint of heat," our authentic Ghost Pepper Gold Jelly will tantalize your ghost lover's tongues.
$6.99