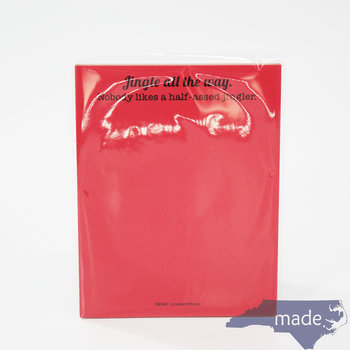 Jingle All The Way Notepad
50 sheets. Chipboard backing and packaged in a cellophane sleeve. To do list, blank notepad, scratch pad, memo pad Check out our other sarcastic, snarky, cute, funny and sweet notepads. There is something for everyone and they come in bright, fun colors.
$7.99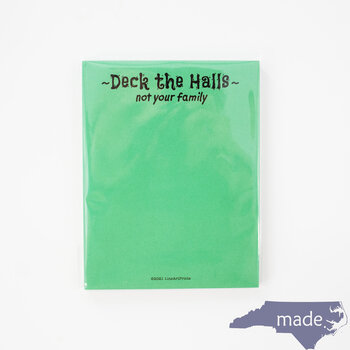 Deck The Halls Notepad
Deck the halls, not your family. Fun, sarcastic, cynical memo pad on Christmas green. 50 sheets per pad.
$7.99